English Premier League Week 17 Fixtures On Dec. 18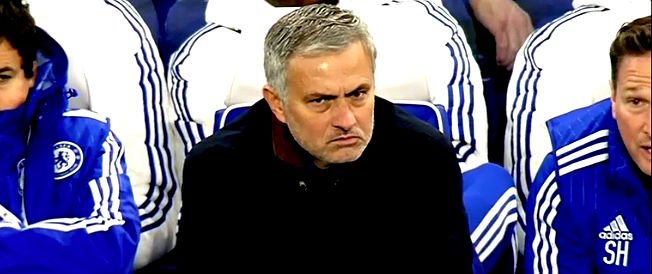 LONDON, Sporting Alert - English Premier League fixtures for the matches taking place in Week 17, between December 19-21.
Without a shadow of a doubt, the focus of attention will be at Stamford Bridge where a managerless Chelsea play hosts to Sunderland in one of six games kicking off at 10:00 a.m ET.
The Blues fired their manager on Thursday after a less than impressive start to the season, losing nine of the opening 16 games, and many football pundits and former players blamed the players for the sacking of Jose Mourinho.
When the defending champions take the field this weekend, the eyes of the public will be on them.
A quality performance and showman victory would prove what we have all been saying since the start of the skid -- "Chelsea players have given up on winning for Mourinho" -- while another poor outing would show the lack of commitment in this current squad.
Also, will Eden Hazard play?
Hazard walked pitifully off the field during the 2-1 defeat to Leicester City on Monday with what seemed to have been a hip injury, but could recover for the Black Cats' visit.
Another highlighted game in the English Premier League for Week 17 is the battle between Arsenal and Manchester City in London next Monday to close out the fixtures.
Both these sides are serious title challengers and will be hunting what could be an important three points in the race for the league crown.
Arsenal are currently sitting second in the English Premier League standings with 33 points, while Manchester City are one point behind them in third place.
Also, on Saturday, fourth-place Manchester United must response to the shocking defeat Bournemouth against Norwich City at Old Trafford or manager Louis van Gaal could very well be following Mourinho out of the EPL before Christmas.
Southampton entertain Tottenham, as both sides still hunt a Champions League spot, Newcastle United tackle Aston Villa, West Bromwich Albion host the improving Bournemouth, while Stoke City welcome Crystal Palace.
On Sunday, Liverpool travel to Watford in an early kick-off, with Swansea City tackling West Ham United.
English Premier League Week 17 Fixtures
Saturday, December 19
Game Times (ET)
Chelsea v Sunderland (10:00 AM)
Everton v Leicester City (10:00 AM)
Manchester United v Norwich City (10:00 AM)
Southampton v Tottenham (10:00 AM)
Stoke City v Crystal Palace (10:00 AM)
West Bromwich Albion v Bournemouth (10:00 AM)
Newcastle United v Aston Villa (12:30 PM)
Sunday, December 20
Watford v Liverpool (8:30 AM)
Swansea City v West Ham United (11:00 AM)
Monday, December 21
Arsenal v Manchester City (3:00 PM)
Si quieres conocer otros artículos parecidos a English Premier League Week 17 Fixtures On Dec. 18 puedes visitar la categoría Soccer.