Latest NFL Scores and Results In Week 1: Wins For Packers, Cowboys
DALLAS, Sporting Alert — NFL scores and results from the Week 1 games that were played on Sunday, September 10.
PACKERS 17, SEAHAWKS 9
GREEN BAY, Wis. — At the Lambeau Field in Green Bay, Aaron Rodgers threw for 311 yards and a touchdown and completed 28 of 42 passes and the Packers beat the Seattle Seahawks 17-9 win on Sunday.
Rodgers did, however, has his regular-season streak of passes without an interception ended at a career-high 251.
Both teams battled to close opening two-quarters in which only a field goal was registered by Seattle.
After the half time interval, defensive lineman Mike Daniels strip sack of Russell Wilson deep in the Seahawks' territory in to set up Ty Montgomery's 6-yard touchdown run on the next play.
Seattle came within one with another field goal, but Rodgers found Jordy Nelson on a 32-yard pass to make it 14-6 before Mason Crosby kicked a 40-yard field goal to extend the lead to 17-6.
Russell Wilson was pegged down to 14 of 27 on passes for 158 yards without a touchdown, as the Seahawks could managed just three field goals.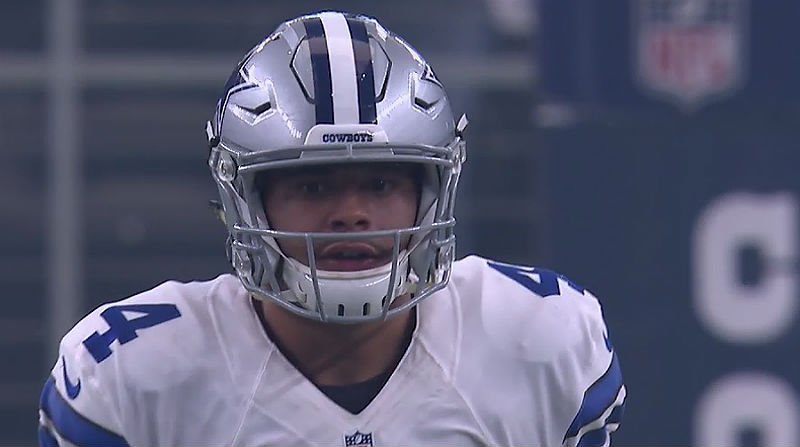 COWBOYS 19, GIANTS 3
ARLINGTON, Texas — In the Sunday Night Football fixture here at the AT&T Stadium, the Dallas Cowboys jumped out to an early 16-0 lead at halftime and then held on for a 19-3 win over the New York Giants.
Dallas' Jason Witten scored the only touchdown after he connected with Dak Prescott from 12 yards in the second quarter.
Ezekiel Elliott, who saw his six-game suspension over a domestic violence case overturned by a judge two days before the game, had a rough 104 yards rushing and another 36 receiving for the Cowboys.
Meanwhile, Prescott got his second term as the starting quarterback in Dallas off to a solid start after he went 24 of 39 for 268 yards to lead the offense.
Eli Manning was 28 of 37 on passing for 211 yards without a touchdown and had an interception for the Giants, who were without Odell Beckham Jr.
Elsewhere, Jared Goff passed for a career-high 306 yards and a touchdown in his first victory as an NFL starter, and the Los Angeles Rams hammered the Indianapolis Colts 49-9, while Cam Newton threw two touchdown passes to help the Carolina Panthers beat the San Francisco 49ers 23-3.
NFL SCORES AND RESULTS – Week 1
Sunday, September 10
PACKERS 17, SEAHAWKS 9
COWBOYS 19, GIANTS 3
RAMS 46, COLTS 9
FALCONS 23, BEARS 17
JAGUARS 29, TEXANS 7
STEELERS 21, BROWNS 18
RAIDERS 26, TITANS 16
EAGLES 30, REDSKINS 17
LIONS 35, CARDINALS 23
PANTHERS 23, 49ERS 3
RAVENS 20, BENGALS 0
BILLS 21, JETS 12