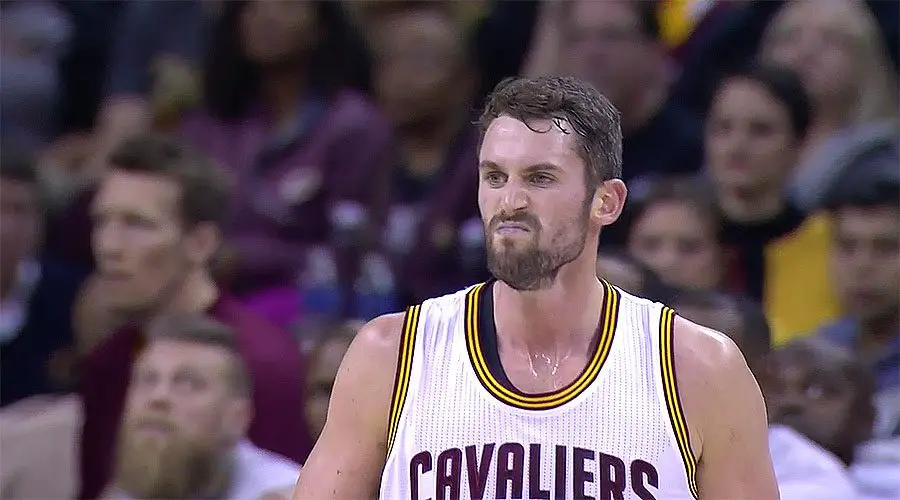 Love, James Help Cavs Beat Bucks, As Antetokounmpo Scores 40
CLEVELAND, Sporting Alert — Kevin Love scored a season-high 32 points and LeBron James added 30 and the Cleveland Cavaliers beat the Milwaukee Bucks 124-119 on Tuesday night.
Love, who shot 9 of 14 from the field, also grabbed 16 rebounds, while James added nine assists, eight rebounds and three steals in the win.
J.R. Smith made 5 of 7 shots from 3-point range to also set a season high with 20 points. He also past Rashard Lewis (1,787 3-pointers) for 14th on the NBA's all-time list for 3-point shooting.
while Dwayne Wade and Derrick Rose each scored 10 points for the Cavaliers (5-6), who have won two of the last three games.
Giannis Antetokounmpo had 40 points, on 16 of 21 shooting to go with nine rebounds and four blocks for the Bucks before fouling out of the game on a foul on Smith under the basket late in the fourth quarter.
---
Malcolm Brogdon, who had his third straight 20-point games for the first time in his career, collected 22 points, six assists and five rebounds.
Khris Middleton ended with 20 points, 11 assists, seven rebounds and three steals for Milwaukee (4-6), which was losing its fourth straight and five of the last six overall.
The Cavs, jumped out to a first quarter lead of 39-28, and led by as many as 13 points in the first half, but trailed the Bucks 67-65 at the break.
However, James and Co. managed to shake off the strong showing from Antetokounmpo to pull away down the stretch.
"Everybody thinks they're struggling," Bucks coach Jason Kidd said about the slow starting Cavs this season.
"But I think it's just a matter of time before they get going. There's a lot of veterans over there, and they understand how to run a marathon."
James has now gotten the better of Antetokounmpo in their last five matchups and grabbed 12 wins in 14 games overall.
The Cavs will now begin their four-game road trip Thursday in Houston against the James Harden and the Rockets.
Milwaukee stays on the road for a trip on Friday at San Antonio.