LONDON — English Premier League standings and fixtures for the games listed for Week 23 on Tuesday, January 31 and Wednesday, February 1. Follow livescores at www.livescores.com.
Live Streaming Coverage on NBC Sports Network
PREMIER LEAGUE GAME OF THE WEEK
The day's fixtures include some palatable matchups, but the highlighted clash comes from Anfield, where Liverpool will host leaders Chelsea looking to bounce back from three successive defeats in all competitions at home.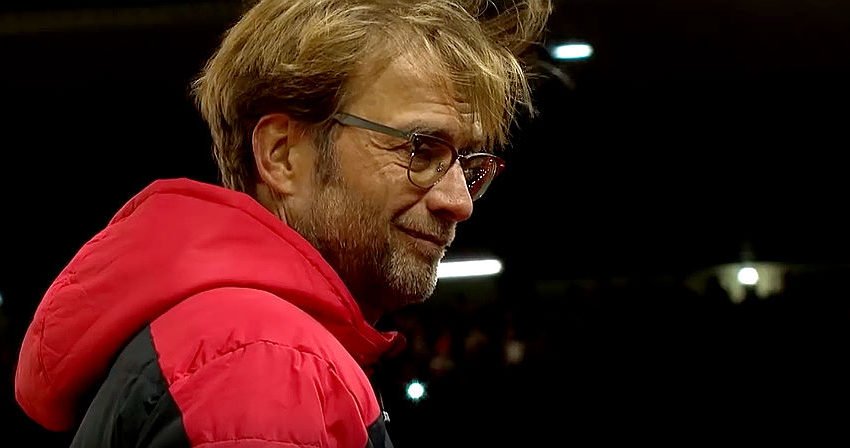 ---
Last time out in the Premier League, Liverpool, which is fourth in the EPL standings, suffered a 3-2 defeat to Swansea City on Jan. 21.
Chelsea, meanwhile, cruised to a 2-0 victory over Hull City the last time out and are slight favourites, according to the pundits, to edge out Liverpool on the road.
The Blues lead the Premier League standings with 55pts, eight more than second place Arsenal.
CHELSEA SEEK REVENGE?
Chelsea have lost just three times from 22 games in the league this season and one of those defeats came at the hands of Liverpool, who secured a 2-1 win on Sept. 26.
Defender Dejan Lovren and midfielder captain Jordan Henderson netted the goals for the Reds and Diego Costa scoring the lone goal for the Blues in the rare Friday night battle at Stamford Bridge.
At the Emirates Stadium in London, second place Arsenal will entertain Watford aiming to keep close tabs on Chelsea.

---
The Gunners are on 47 points in the Premier League standings and are hoping the Blues will have a slip-up at Anfield.
Tottenham will visit Sunderland in another game that could have some implications in the title race and in the relegation dogfight.
Spurs are sitting third in the league standings, nine points behind Chelsea, but could cut that gap at the end of the day with a win.
The Black Cats, in the meantime, are sitting at the bottom of the standings with 15pts but a win could take them out of the bottom three.
In other English Premier League fixtures in Week 23 on Tuesday, Bournemouth play host to Crystal Palace, defending champions Leicester City travel to Burnley, while Swansea will entertain Southampton and Middlesbrough welcome West Bromwich.
On Wednesday, West Ham United will host Champions League contenders Manchester City, fellow Champions League hopefuls Manchester United  are at home against Hull City, while Stoke City will take on the travelling Everton.
Premier League Fixtures
Tuesday, January 31 (EST)
Arsenal v Watford (2:45 PM)
Bournemouth v Crystal Palace (2:45 PM)
Burnley v Leicester City (2:45 PM)
Middlesbrough v West Bromwich Albion (2:45 PM)
Sunderland v Tottenham Hotspur (2:45 PM)
Swansea City v Southampton (2:45 PM)
Liverpool v Chelsea (3:00 PM)
Wednesday, February 1 (EST)
West Ham United v Manchester City (2:45 PM)
Manchester United v Hull City (3:00 PM)
Stoke City v Everton (3:00 PM)
Premier League Standings
P W D L F A Pts
1 Chelsea 21 17 1 3 45 15 52
2 Tottenham Hotspur 22 13 7 2 45 16 46
3 Liverpool 22 13 6 3 51 27 45
4 Arsenal 21 13 5 3 48 22 44
————————-
5 Manchester City 22 13 4 5 43 28 43
6 Manchester United 22 11 8 3 33 21 41
7 Everton 22 10 6 6 33 23 36
————————-
8 West Bromwich Albion 22 9 5 8 30 28 32
9 Stoke City 22 7 7 8 28 34 28
10 West Ham United 22 8 4 10 29 36 28
11 Bournemouth 22 7 5 10 32 39 26
12 Burnley 21 8 2 11 23 31 26
13 Southampton 21 6 6 9 19 26 24
14 Watford 22 6 6 10 25 38 24
15 Leicester City 21 5 6 10 24 34 21
16 Middlesbrough 22 4 8 10 18 25 20
17 Swansea City 22 5 3 14 26 51 18
————————-
18 Crystal Palace 22 4 4 14 30 41 16
19 Hull City 21 4 4 13 20 45 16
20 Sunderland 22 4 3 15 20 42 15