OKLAHOMA CITY — TNT overtime, Watch TNT and TNT network will stream two live games on Thursday and you can follow all the action online. At 8:00 pm ET, LeBron James and the Cavaliers will take on Russell Westbrook and the Thunder before the Celtics and the Trail Blazers face-off at 10:30 pm.
At the Chesapeake Energy Arena in Oklahoma City, Cleveland will take a four-game winning streak into the battle with the Thunder, who are led by energetic All-Star point guard Westbrook.
The Cavs beat the Indiana Pacers 132-117 on Wednesday night with Kyle Korver hitting eight 3-pointers and scored a season-high 29 points, while James added 25 points, nine assists and six rebounds to lead the way for the winners.
---
Oklahoma City has lost four of the last six games and suffered a 93-90 defeat to the Pacers last time out on Monday night.
The Cavaliers (36-15) won the first meeting 107-91 on Jan. 29 and will be aiming to sweep the season series.
The oddsmakers, though, are backing OKC, which is 18-7 at home this term, as a 10-point favourite to win this time.
Westbrook recorded a triple-double during the first meeting between these two sides.
Another one tonight would see the MVP candidate collecting his 26th triple-double of the season, in addition to becoming the first player to record multiple triple-doubles in a season against a defending champion since Celtics' John Havlicek did it in the 1971-72 season against the Milwaukee Bucks.
Westbrook enters the game averaging 30.9 points, 10.5 rebounds and 10.2 assists per game for the Thunder (30-23) this campaign.
For the Cavaliers, James, Kyrie Irving and Kevin Love are all scoring 20+ points per game this season and could be too much for the Thunder on the night.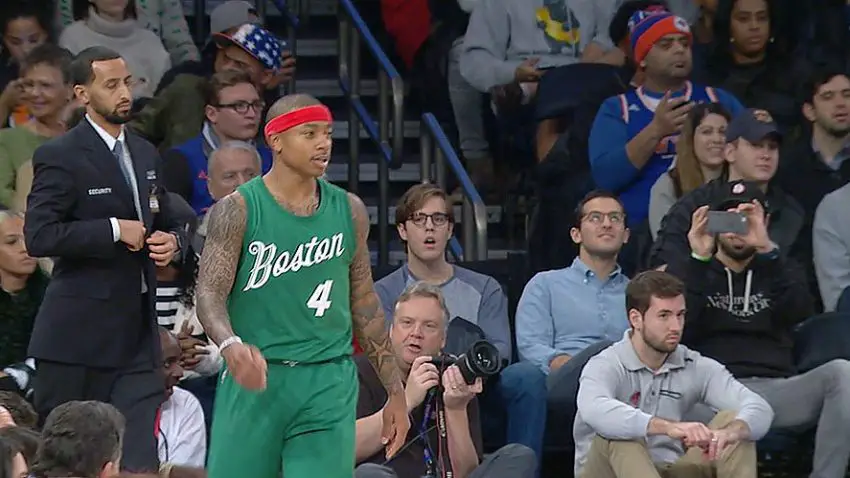 ---
CELTICS at TRAIL BLAZERS
In the night's second game on TNT overtime, Boston will travel to the Moda Center in Portland to take on the Trail Blazers at 10:30 PM ET.
The oddsmakers have listed Portland as 1.5 point favourite to beat Boston at home.
The Celtics (33-19), who are 14-11 on the road, have won seven of the last eight games, but are coming off a 108-92 defeat against the Kings on Wednesday.
Portland (23-30), which is 14-11 at home this season, beat the Dallas Mavericks 114-113 on Tuesday night, but has dropped three of its last five games overall.
TNT Overtime Schedule
Thursday, February 9
Houston Rockets at Charlotte Hornets 7:00 PM
Philadelphia 76ers at Orlando Magic 7:00 PM
Cleveland Cavaliers at Oklahoma City Thunder 8:00 PM TNT, TNT Overtime, Watch TNT
Utah Jazz at Dallas Mavericks 8:30 PM
Boston Celtics at Portland Trail Blazers 10:30 PM TNT, TNT Overtime, Watch TNT