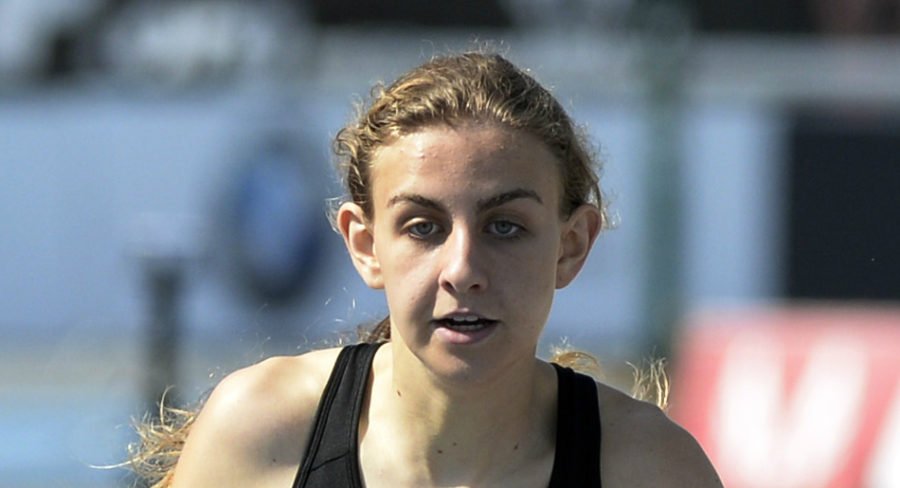 USATF.tv Brings Live NYRR Millrose Games Stream Online
NEW YORK — Follow live coverage of the 2015 NYRR Millrose Games which will be streamed live from the New Balance Track & Field Center at The Armory in New York City on Saturday, February 14.
Fan on the internet can watch the live stream via USATF.tv with NBCSN also broadcasting the track and field meet live. Millrose Games: LIVE RESULTS HERE
The organizers have also announced that all events from these broadcast windows will be made available for on-demand viewing on USATF.tv.
Below is the full list of events and their schedule times for Saturday.
Among the highlighted events on the day are the NYRR Men's and Women's Wanamaker Mile Runs,
The men's field will feature the likes Oregon's Edward Cheserek, Leo Manzano, Bernard Lagat, Nick Willis, Lawi Lalang and Chris O'Hare, with Mary Cain, Morgan Uceny, Shannon Rowbury and Jordan Hasay among the women set to race.
The women's 400m, which will feature American star quarter-miler Sanya Richards-Ross and the men's 1000m, which has Erik Sowinski and Duane Solomon listed and the
Broadcast Schedule for Feb 14:
2:00-5:50pm ET – Live on USATF.tv
6-8pm ET – Live on TV via NBCSN (Check local listings for channel assignment)
8:05pm ET – USATF Cool Down
NYRR Millrose Games Coverage:
Running Events Schedule:
Saturday
2:00pm
Women
club
distance medley relay
Saturday
2:14pm
Men
club
sprint medley relay
Saturday
2:24pm
Women
invitational
USATF Championship 1 Mile Race Walk
Saturday
2:36pm
Boys
high school
Long Island 4x400m Relay
Saturday
2:42pm
Girls
high school
John P. Prendergast CHSAA Sprint Medley Relay
Saturday
2:47pm
Boys
high school
CHSAA 4x200m Relay
Saturday
2:52pm
Girls
high school
Long Island 4x400m Relay
Saturday
2:58pm
Women
club
4x200m relay
Saturday
3:02pm
Men
club
4x200m relay
Saturday
3:06pm
Boys
high school
Suburban 4x400m Relay
Saturday
3:12pm
Girls
high school
Suburban 4x400m Relay
Saturday
3:17pm
Boys
youth
NYRR 800m
Saturday
3:21pm
Girls
youth
NYRR 800m
Saturday
3:25pm
Boys
high school
55m dash
Saturday
3:29pm
Girls
high school
55m dash
Saturday
3:33pm
Boys
high school
New Balance Eastern 4x800m Relay
Saturday
3:45pm
Men
invitational
Susan Rudin USATF Championship 1 Mile Race Walk
Saturday
3:56pm
Girls
high school
Eastern 4x800m Relay
Saturday
4:08pm
Men
masters
60+ 4x400m Relay
Saturday
4:08pm
Women
masters
40+ 4x400m Relay
Saturday
4:17pm
Men
masters
50+ 4x400m Relay
Saturday
4:26pm
Men
masters
40+ 4x400m Relay
Saturday
4:34pm
Men
college
4x400m relay
Saturday
4:42pm
Women
college
4x400m relay
Saturday
4:50pm
Boys
youth
NYRR Fastest Kid on The Block
Saturday
4:55pm
Boys
youth
NYRR 4x200m Relay
Saturday
5:00pm
Girls
youth
NYRR 4x200m Relay
Saturday
5:05pm
Boys
high school
PSAL 4x400m Relay
Saturday
5:11pm
Girls
high school
PSAL 4x400m Relay
Saturday
5:17pm
Men
invitational
3,000m
Saturday
5:28pm
Men
college
NYAC 4x800m Relay
Saturday
5:38pm
Girls
high school
New Balance Mile
Saturday
5:50pm
Opening Ceremony
Saturday
6:00pm
TV Broadcast Begins
Saturday
6:02pm
Women
invitational
Howard Schmertz 60m Hurdles
Saturday
6:07pm
Men
invitational
Howard Schmertz 60m Hurdles
Saturday
6:13pm
Women
invitational
NYH&RC 60m Dash
Saturday
6:18pm
Men
invitational
NYH&RC 60m Dash
Saturday
6:21pm
Girls
youth
NYRR Fastest Kid on The Block
Saturday
6:24pm
Women
invitational
3,000m
Saturday
6:35pm
Men
invitational
Mel Sheppard 1,000m
Saturday
6:40pm
Boys
high school
Eastern 4x200m Relay
Saturday
6:45pm
Men
invitational
Paavo Nurmi 5,000m
Saturday
7:03pm
Men
invitational
NYAC 500m
Saturday
7:08pm
Boys
high school
New Balance Mile
Saturday
7:15pm
Women
invitational
AT&T 400m
Saturday
7:20pm
Women
invitational
NYRR Wanamaker Mile
Saturday
7:27pm
Girls
high school
Eastern 4x200m Relay
Saturday
7:35pm
Women
invitational
Emblem Health 800m
Saturday
7:40pm
Boys
high school
George T. Eastment CHSAA 4x800m Relay
Saturday
7:51pm
National Anthem
Saturday
7:53pm
Men
invitational
NYRR Wanamaker Mile
Saturday
8:00pm
TV Broadcast Ends