Cavs Lead Celtics, 51-50 At HT: Live on TNT Overtime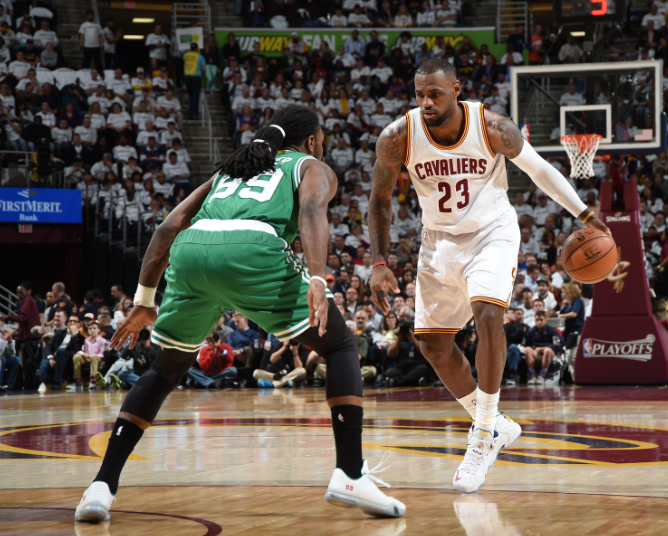 CLEVELAND (Sporting Alert) — Kyrie Irving is 5-of-8 from the field, including 2-of-3 from three-point range for 12 points and the Cavaliers lead the Boston Celtics, 51-50 at halftime in Game 2 of the Eastern Conference first round game in Cleveland on Tuesday.
Game Info
7:00 PM ET, April 21, 2015
Quicken Loans Arena, Cleveland, OH
Watch Live on TNT Overtime
The Cavaliers, who lead the seven-game series 1-0 after winning Game 1 over the weekend, is shooting 48.7 percent from the field on 19-of-39 shooting from the floor.
LeBron James has 11 points, five assists and four rebounds, but is only 3-of-8 from the field. Timofey Mozgov has 10 points on 5-of-8, with four blocks and two rebounds.
For the Celtics, Isaiah Thomas and Tyler Zeller each have nine points, with the latter also having five rebounds and is 4-of-6 from the field.
Avery Bradley has so far knocked down both of his three-point attempts and has eight points and three rebounds for the Celtics.
Boston, at halftime, is shooting 38.3 percent from the field.
Meanwhile, 14 of the Celtics' halftime points are from the paint, while they've given up nine points from five turnovers thus far.
Live television coverage of the game is on TNT.
Flagrant Fouls: None
Technical Fouls: PLAYERS: None – TEAMS: None – COACHES: None
Officials: Bennett Salvatore, Dan Crawford, Marc Davis