English Premier League Fixtures Live Channels: Feb 6-7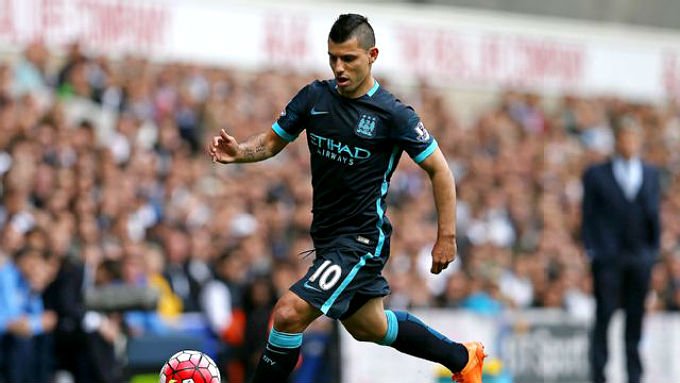 LONDON, Sporting Alert - English Premier League fixtures for the matches playing this weekend, Saturday and Sunday, February 6-7.
Live Text Commentary and Blogging
THE HIGHLIGHTED FIXTURE
The week 25 round of fixtures start with a bang on Saturday with a top of the table clash between Manchester City and Leicester City. Game time for this kick-off is set at 7:45 AM ET time and live streaming will be on NBC Sports Network.
Leaders Leicester City head into this matchup three-points ahead atop of the EPL standings and the Foxes can table a huge step towards winning the lead with another big victory over their fellow title rivals.
"Every match is the biggest test for us," Foxes manager Claudio Ranieri said. "It's not important the name of our opponent, it's the way we play.
"Our fans continue to dream. That is what we want. We know it's a tough match but from now there will only be tough matches.
"It's an open game as they want to win. We want to win too, so it's open. Both teams want to win, so maybe it will be a draw!
"Manchester City have too many dangerous players. You can play a perfect match but they'll win because they have magicians."
Jamie Vardy has been on fire this season -- netting 18 goals in the EPL thus far, including a brilliant brace against Liverpool in a 2-0 win the last time out and the Leicester City forward will lock horns with Manchester City star man Sergio Aguero.
So far this season, Aguero has scored 13 EPL goals and he, like Vardy, is also a safe bet to find the back of the net this weekend.
Also on Saturday, third-place Tottenham Hotspur will hope to stay in the title race when they play hosts to Watford at White Hart Lane.
A victory for Tottenham and a defeat for Manchester City would see the Spurs leapfrogging the Citizens into second place and strengthened their hope of booking a top four slot and Champions League place.
Elsewhere on Saturday, Liverpool will try to bounce back from the defeat to Leicester City against Sunderland, Stoke City take on Everton looking to bounce back from the defeat to Manchester United, while Southampton play hosts to West Ham United and strugglers Aston Villa go in search of a win against Norwich City.
In English Premier League matchups on Sunday, Manchester United, fresh off their 3-0 home win over Stoke, travel to London to tackle Chelsea at Stamford Bridge.
The Red Devils have been very impressive in the last two games and manager Louis van Gaal will be hoping for more of the same as his side look to stay in the hunt for a top four slot.
Chelsea, in the meantime, are sitting 13th in the English Premier League standings with 29 points and need to start winning games.
Also on Sunday, fourth-place Arsenal will travel to take on Bournemouth, with the Gunners looking to get back on track, following the 0-0 home draw with Southampton the last time out.
English Premier League Fixtures
Week 25 - Feb. 6-7
Saturday, February 6 (ET)
Manchester City v Leicester City (7:45 AM)
Aston Villa v Norwich City (10:00 AM)
Liverpool v Sunderland (10:00 AM)
Newcastle United v West Bromwich Albion (10:00 AM)
Stoke City v Everton (10:00 AM)
Swansea City v Crystal Palace (10:00 AM)
Tottenham Hotspur v Watford (10:00 AM)
Southampton v West Ham United (12:30 PM)
Sunday, February 7
AFC Bournemouth v Arsenal (8:30 AM)
Chelsea v Manchester United (11:00 AM)
Si quieres conocer otros artículos parecidos a English Premier League Fixtures Live Channels: Feb 6-7 puedes visitar la categoría Latest News.