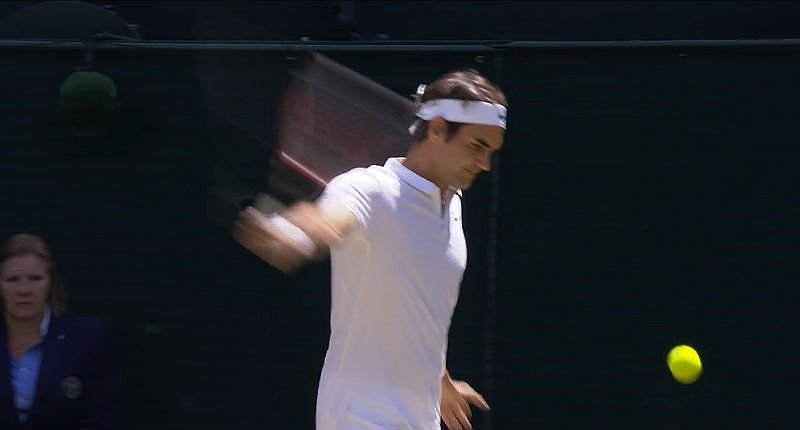 Federer Comeback: Wimbledon 2016 Quarterfinals Results Day 10
LONDON, Sporting Alert – Results from men's singles quarterfinal matches on Day 10 at Wimbledon 2016, Wednesday July 6.
Much of the highlight was surrounded around Roger Federer, who pulled off a remarkable comeback to book his place into the last four.
Federer started slowly and found himself trailing by two sets to No. 9 Marin Cilic of Croatia on Centre Court.
However, the No. 3 seeded seven-time Wimbledon champion rallied from the massive deficit, including fighting off three match points to get the better of Cilic, 6-7(4) 4-6 6-3 7-6(9) 6-3, in five sets and earned his semi-final spot.
Federer will next face Canada's No. 6 seed Milos Raonic, who ended the surprising run of American No. 28 seed Sam Querrey, with a 6-4 7-5 5-7 6-4 result.
Unlike Federer, Raonic got off to brisk start – winning the opening two sets before wrapping things up in the fourth.
Querrey, who earlier in the tournament defeated No. 1 Novak Djokovic, won the third second to cut the deficit to 2-1.
However, Raonic went on to finish off the contest in the fourth set and setup a battle with Federer.
"I thought Milos played great today. I don't think I played poorly at all," said Querrey. "I knew he had a big serve, obviously, but I was really impressed with his net game.
"He really didn't miss a volley today. He kept coming forward, kept the pressure on me, and I felt it.
"Kudos to him for playing a very good, clean match."
No. 2 Andy Murray also advanced to semifinal at Wimbledon, following a hard fought 7-6(10) 6-1 3-6 4-6 6-1 win over France's No. 12 seed 12 Jo-Wilfried Tsonga.
Murray shot to a 2-0 lead in the match, but the Frenchman stormed back to win the next two sets to even things up at 2-2.
Murray then cruised to a 6-1 win in the fifth set to advance into the semis.
Also on Wednesday, the tenth-seeded Tomas Berdych of the Czech Republic beat No. 32 Lucas Pouille of France 7-6(4) 6-3 6-2 in his quarterfinal.
Berdych and Murray will meet in one of two semifinal matches.
For more information, visit www.wimbledon.com
Results From Wimbledon 2016
Men's Singles Quarterfinal: Day 10
3-Roger Federer (Switzerland) beat 9-Marin Cilic (Croatia) 6-7(4) 4-6 6-3 7-6(9) 6-3
6-Milos Raonic (Canada) beat 28-Sam Querrey (U.S.) 6-4 7-5 5-7 6-4
2-Andy Murray (Britain) beat 12-Jo-Wilfried Tsonga (France) 7-6(10) 6-1 3-6 4-6 6-1
10-Tomas Berdych (Czech Republic) beat 32-Lucas Pouille (France) 7-6(4) 6-3 6-2