(20 May) – New Zealand secured a hard-fought 1-0 victory against Guatemala in FIFA U-20 World Cup Group A opening fixture at Santiago del Estero on Saturday (20). Substitute Norman Garbett sealed the win with a late strike just 13 minutes after coming on.
Throughout the contest, Guatemala showcased a progressive style of play, posing threats to New Zealand's defense. They came close to taking the lead late in the first half when Figo Montano broke away down the left flank and unleashed a shot towards goal. Read Also: USA Edge Ecuador 1-0: FIFA U-20 World Cup Argentina 2023
However, goalkeeper Kees Sims displayed agility and skill, diving to turn the ball around the post.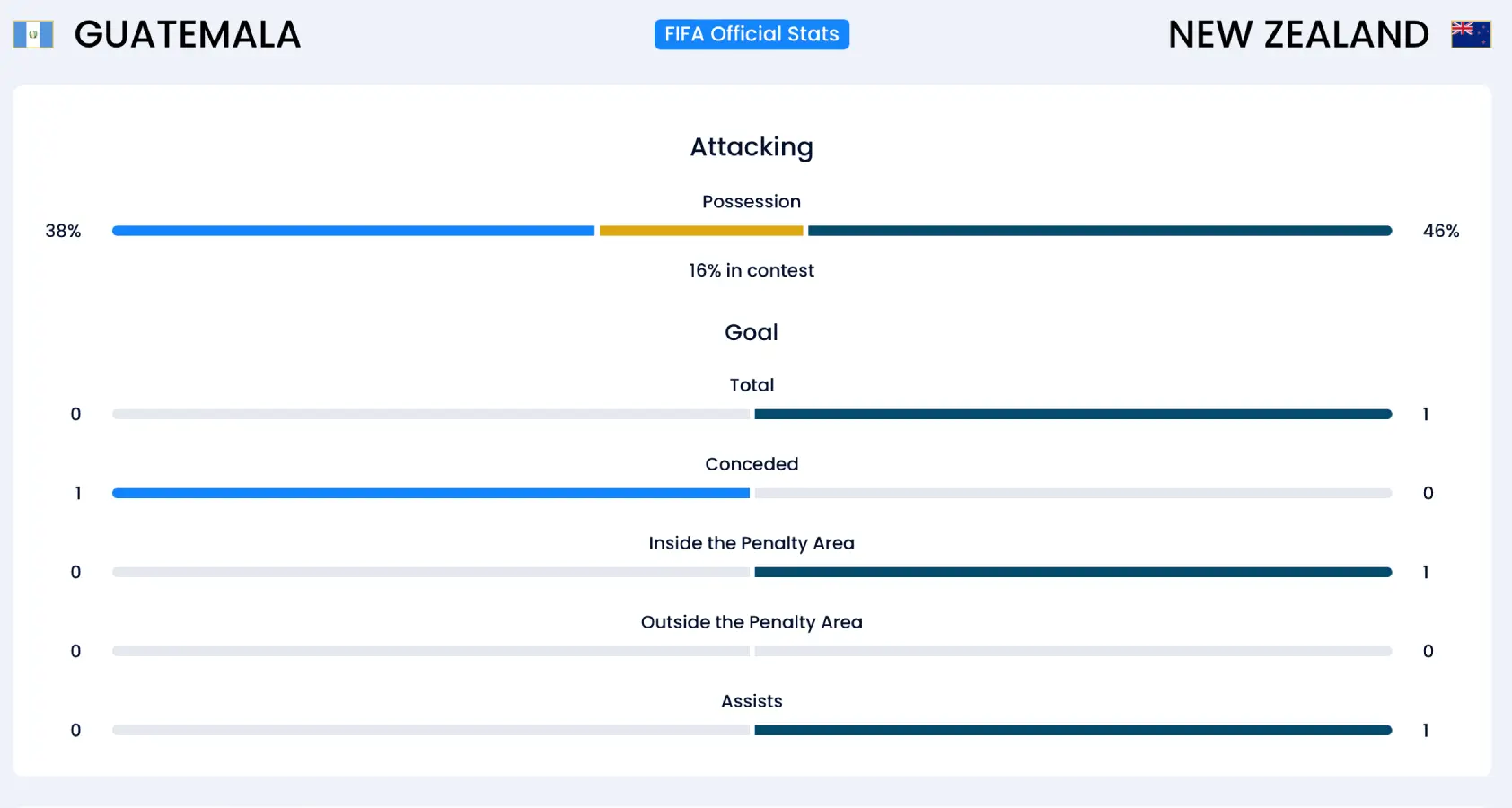 The second half witnessed a more balanced exchange of play. A pivotal moment occurred when Guatemala's goalkeeper, Jorge Moreno, spilled a long-range effort from Benjamin Wallace and collided with Garbett as he attempted to collect the loose ball. Moreno required medical attention and was subsequently replaced by Fausto Delgado.
Delgado's first task as the substitute goalkeeper was to retrieve the ball from the net. Just two minutes after his entry into the match, Garbett capitalized on a precise long pass from Fin Conchie, darting forward and calmly slotting the ball home.

With only 10 minutes remaining on the clock, Garbett's goal marked the opening goal of the FIFA U-20 World Cup Argentina 2023™.
The victory for New Zealand provides them with a strong start to their campaign in Group A. Both teams displayed resilience and determination, making for an exciting contest on the field.