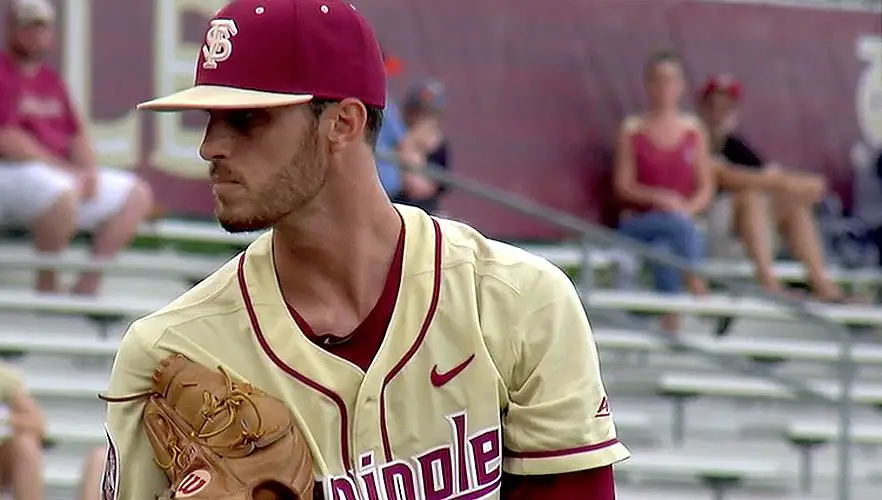 Stream College Baseball Super Regional Games Day 3: June 11
BATON ROUGE, Sporting Alert — The 2017 NCAA Baseball Tournament continues on Sunday with a handful of Super Regional games, as the hunt for the last five College World Series spots takes focus.
LSU, Florida, Florida State and TCU are well positioned to join Texas A&M, Oregon State and Louisville in the CWS, while CSU Fullerton and Long Beach State will battle in Game 3 at the Long Beach State Super Regional. Coverage of each game will stream live on WatchESPN and ESPN3, while ESPN, ESPN2 and ESPNU, will have live television coverage. Live scores from all the games here
At Alex Box Stadium in the Baton Rouge Super Regional, LSU will seek to punch its ticket to Omaha, when it takes on Mississippi State in Game 2, live on ESPNU and streaming live on WatchESPN, starting at 9 p.m ET.
The Tigers beat the Bulldogs 4-3 in Game 1 of the best-of-three-game series on Saturday.
Florida State, which staged a strong comeback to edge Sam Houston State 7-6 in Game 1 of the Tallahassee Super Regional at Dick Howser Stadium on Saturday, can close out the series with another win in Game 2 on Sunday.
Game time for this one is set for Noon and it will be streaming live on WatchESPN.
At Alfred A. McKethan Stadium in the Gainesville Super Regional, Florida will try to book a College World Series place with another win over Wake Forest.
The Gators beat the Demon Deacon 2-1 in an 11 inning outing on Saturday to take a 1-0 lead in the best-of-three-game series.
Elsewhere, TCU and Missouri State will battle in a Fort Worth Super Regional elimination game at Lupton Stadium, starting at 6 p.m.
College Baseball Tournament: Super Regional
Schedule For Sunday, 11
Tallahassee Super Regional at Dick Howser Stadium
Sunday, June 11
Game 2 – Noon, ESPN, WatchESPN: Florida State vs. Sam Houston State
Long Beach Super Regional at Blair Field
Sunday, June 11
Game 3 – 3 p.m., ESPN2, WatchESPN: Long Beach State (42-19-1) vs. Cal State Fullerton (38-22)
Gainesville Super Regional at Alfred A. McKethan Stadium
Sunday, June 11
Game 2 – 3 p.m ESPN, WatchESPN: Florida* (46-17) vs. Wake Forest (42-19)
Fort Worth Super Regional
Sunday, June 11
6 p.m ESPN2, WatchESPN: TCU* (46-16) vs. Missouri State (43-19)
Baton Rouge Super Regional at Alex Box Stadium
Sunday, June 11
9 p.m ESPNU, WatchESPN: LSU (41-25) vs. Mississippi State (46-18)