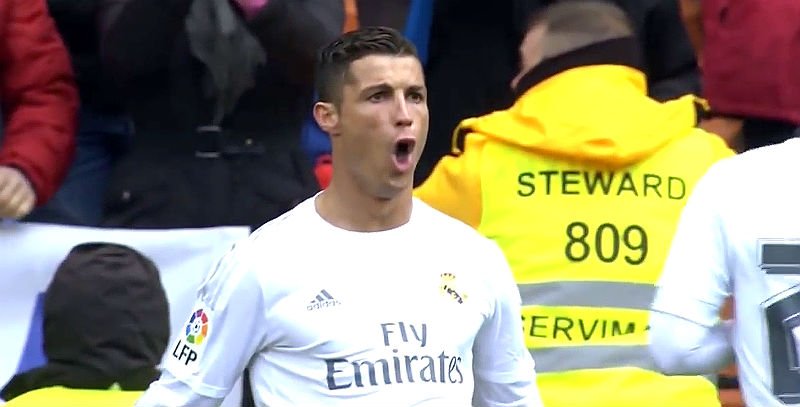 Cristiano Ronaldo Nets Hat-trick Against Wolfsburg
MADRID, Sporting Alert – Cristiano Ronaldo scored a hat-trick to lift Real Madrid to a comfortable win over Wolfsburg and advanced to the semi-finals of the Champions League on Tuesday.
Entering the game down 2-0 after shockingly losing the first leg in Germany, Ronaldo fuelled the Spanish giants' comeback as they advanced to the last four 3-2 on aggregate.
"It wasn't an easy game. It's true, from the point of view of a coach it was incredible, after being 2-0 behind the players have played incredibly," said Real Madrid coach Zinedine Zidane on www.realmadrid.com.
"It's my best game as a coach. As a coach it's much more difficult, but I'm happy. I'm not worried about what could happen, I concentrate on the day to day.
"There are difficult moments, like the first-leg, but there's no need to drive yourself crazy."
The Portugal forward netted twice in quick succession in the early parts of the first half to cancel out Wolfsburg's two-goal cushion at the Bernabeu, before completing his hat-trick with a free-kick in the 77th minute.
"What can I say about Cristiano Ronaldo," Zidane said on www.realmadrid.com. "He is demonstrating what he is, the best player in the world.
"That's what makes him a special player. He need all the team and that's what he wants: to speak about the team, of what they have done together.
"He needs the others to be able to do what he's done. He's special because not everyone can score three goals."
Meanwhile, despite unquestionably being the hero in the vital win on Tuesday night, the former Manchester United star took the time to praise the fans for the overwhelming support during the game.
"The team were great and the supporters too, it was brilliant," he said. "They backed us throughout, from start to finish.
"It was a perfect night. We played very well and the fans support was great, they gave us the encouragement to win what was a difficult game.
"We're one step away from making it very far in the competition and we're very excited and happy."
He added: "It's always difficult to come back from 2-0. Tonight was a perfect and magical night for me.
"I'm pleased with the three goals, but the most important thing is the team, and we played with intensity.
"Football is full of surprises. In Europe the teams are increasingly stronger and it's always difficult to win the games. We did very well and we deserved to get through."