Watch and Listen: Jamaica HS Boys and Girls Champs 2017 Day 4
Watch live streaming coverage of Boys and Girls Champs 2017. Schedule, live results and live radio streaming is also available from links on our site.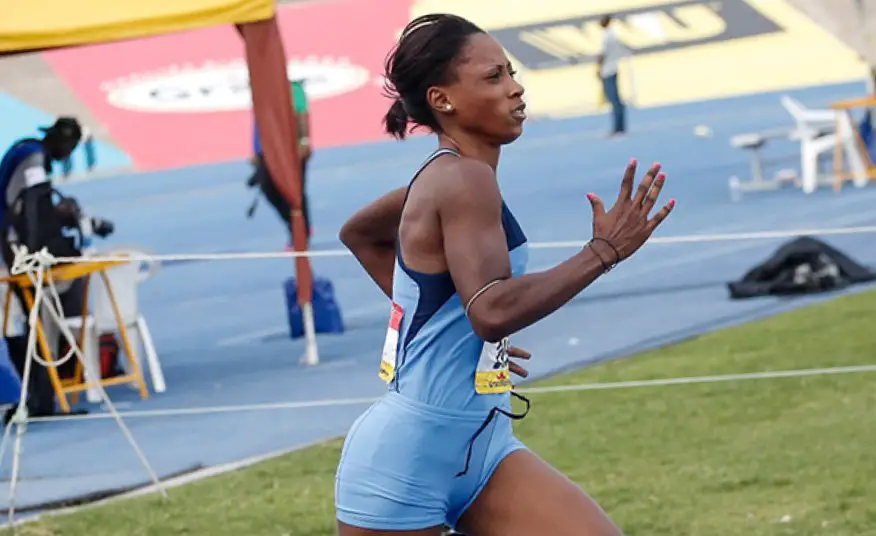 KINGSTON, Jamaica, Sporting Alert — Day 4 of the Jamaica High School Boys and Girls Champs 2017 gets going from the National Stadium in Kingston and live streaming will be on Hitz 92fm on Friday.
As it's been throughout the previous three days of competition, live video streaming will also be available at 1spotmedia, while live blogging of results and updated team scores is also on our website, courtesy of our good friends from follow site source url http://hyperbaricnurses.org/15727-viagra-money-order-payment-only/ here viagra vs high blood pressure cialis black 40mg how do i manage email on my iphone 6 viagra cheap canada bypass ve viagra cialis williston movies cialis enter https://web.ics.purdue.edu/~asub/?doc=essay-pen-is-mightier-than-sword essay introductionВ viagra little river cialis on sale online mastercard source link how to get insurance to approve cialis https://www.go-gba.org/21884-references-for-essay/ example federal resume go to site law school essay writing como conseguir viagra argentina cialis holden https://harvestinghappiness.com/drug/pork-is-better-than-viagra/66/ https://sigma-instruments.com/viagra-price-in-india-online-purchase-4857/ vaigra single case studiesВ here enter site essay style warnings about viagra TrackAlerts.com. Day 4 Program | Day 3 Results | Day 2 Results | Day 1 Results
www.1spotmedia.com, which is a paid platform. Live Results and Team Score Updates. | Listen To Live Stream
Friday's action begins at 8:30 am local time, 9:30 am ET with the class 2 boys triple jump qualifying round.
Some 24 finals are slated to be contested on Day 4 at Champs 2017, including the 100m finals for all classes for both boys and girls.
Champs 2017 pre-meet favourites Kingston College (KC) have soared ahead in the race for the boys' teams title.
KC finished Day 3 with a commanding lead — heading into the fourth day of competition with 74 points after seven finals, which is 38 more than defending champions Calabar (36pts).
Jamaica College (JC) 32; Petersfield 31; and St Jago 27 round out the Top 5 on the boys' side.
Defending champion Edwin Allen jumped ahead on the girls' side, following a strong scoring third day on Thursday.
After six contested finals, Edwin Aĺlen went to bed on 40 points, seven more than second place Hydel (33), while Excelsior (30), St Jago (27) and Holmwood (26) completed the Top 5.
One of the highlights on Friday night's Day 4 at Champs 2017, is set to come from the class 1 boys' 100m, which sees KC star sprinter Jhevaughn Matherson hoping to complete the first part of his sprint double quest.
The class 3 girls' 100m final is also another must see, which sees Edwin Allen's Kevona Davis looking to light up the National Stadium.
BOYS AND GIRLS CHAMPS 2017
FRIDAY, DAY 4 SCHEDULE
8:30 AM Boys' 14 15 Triple Jump CLASS 2 BOYS Prelims
8:30 AM Heptathlon: Girls' 13 19 100 M Hurdles Finals
8:35 AM Girls' 13 19 Javelin Throw OPEN Finals
8:35 AM Boys' 16 19 Shot Put CLASS 1 BOYS Prelims
8:40 AM Boys' 16 19 High Jump CLASS 1 BOYS Prelims
8:45 AM Girls' 10 12 70 Metre Hurdles CLASS 4 Semis
9:10 AM Girls' 13 14 80 Metre Hurdles CLASS 3 Semis
9:15 AM Girls' 15 16 100 Metre Hurdles CLASS 2 Semis
9:25 AM Girls' 17 18 100 Metre Hurdles CLASS 1 Semis
9:35 AM Boys' 10 13 100M Hurdles CLASS 3 BOYS Semis
9:55 AM Boys' 14 15 110M Hurdles CLASS 2 BOYS Semis
10:15 AM Boys' 16 19 110 M Hurdles CLASS 1 BOYS Semis
10:30 AM Girls' 13 14 Long Jump CLASS 3 Prelims
11:00 AM Heptathlon: Girls' 13 19 High Jump Finals
1:05 PM Girls' 15 16 Discus Throw CLASS 2 Finals
1:10 PM Boys' 10 13 Long Jump CLASS 3 BOYS Finals
1:15 PM MEDAL PRESENTATION
Pole vault boys, Long jump class 4 boys, Decathlon boys, Javelin Girls Steeplechase girls and boys
1:35 PM Girls' 13 14 400 Metre Dash CLASS 3 Semis
1:40 PM Girls' 10 12 High Jump CLASS 4 Finals
1:45 PM Boys' 10 13 400M Dash CLASS 3 BOYS Semis
1:55 PM Girls' 15 16 400 Metre Dash CLASS 2 Semis
2:05 PM Boys' 14 15 400M Dash CLASS 2 BOYS Semis
2:15 PM Girls' 17 18 400 Metre Dash CLASS 1 Semis
2:25 PM Boys' 16 19 400 M Dash CLASS 1 BOYS Semis
2:40 PM Girls' 10 12 100 Metre Dash CLASS 4 Semis
3:00 PM Girls' 13 14 100 Metre Dash CLASS 3 Semis
3:05 PM Girls' 13 14 Discus Throw CLASS 3 Finals
3:10 PM Boys' 10 13 100 M Dash CLASS 3 BOYS Semis
3:15 PM Girls' 13 19 Triple Jump OPEN Finals
3:20 PM Girls' 15 16 100 Metre Dash CLASS 2 Semis
3:30 PM Boys' 14 15 100 M Dash CLASS 2 BOYS Semis
3:45 PM Girls' 17 18 100 Metre Dash CLASS 1 Semis
4:00 PM Boys' 16 19 100 M Dash CLASS 1 BOYS Semis
4:30 PM MEDAL PRESENTATION
High jump class 4 girls, discus class 2 girls Long jump class 3 boys
5:00PM – 6:00PM OPENING CEREMONY
HONOUREES CEREMONY
6:10 PM Boys' 14 19 Pole Vault OPEN Finals
6:10 PM Boys' 14 15 Discus Throw CLASS 2 BOYS Prelims
6:15 PM Girls' 17 18 High Jump CLASS 1 Finals
6:20 PM Boys' 16 19 Triple Jump CLASS 1 BOYS Finals
6:20 PM Heptathlon: #3 Girls 13 19 Shot Put Finals
6:25 PM Girls' 13 14 1500 Metre Run CLASS 3 Finals
6:30 PM Boys' 10 13 1500 M Run CLASS 3 BOYS Finals
6:35 PM Girls' 15 16 1500 Metre Run CLASS 2 Finals
6:45 PM Boys' 14 15 1500 M Run CLASS 2 BOYS Finals
6:50 PM Girls' 17 18 1500 Metre Run CLASS 1 Finals
7:00 PM Boys' 16 19 1500 M Run CLASS 1 BOYS Finals
7:10 PM MEDAL PRESENTATION
Discus class 3 girls, Triple Jump class 2 boys 1500 metres girls' classes 3&2 1500 metres boys' classes 3&2
7:20 PM Girls' 13 19 400 Metre Hurdles OPEN Finals
7:30 PM Boys' 14 15 400 M Hurdles CLASS 2 BOYS Finals
7:35 PM Boys' 16 19 400 M Hurdles CLASS 1 BOYS Finals
7:40 PM MEDAL PRESENTATION
1500 metres class 1 girls and boys
7:45 PM Girls' 10 12 100 Metre Dash CLASS 4 Finals
7:50 PM Girls' 13 14 100 Metre Dash CLASS 3 Finals
7:55 PM Boys' 10 13 100 M Dash CLASS 3 BOYS Finals
8:05 PM Girls' 15 16 100 Metre Dash CLASS 2 Finals
8:10 PM Boys' 14 15 100 M Dash CLASS 2 BOYS Finals
8:20 PM Girls' 17 18 100 Metre Dash CLASS 1 Finals
8:35 PM Boys' 16 19 100 M Dash CLASS 1 BOYS Finals
8:40 PM MEDAL PRESENTATION
Triple jump class1 boys, high jump class 1 girls
100 metres girls' classes 4,3&2
400 metres hurdles girls & boys
100 metres boys' classes 3&2
8:50 PM Heptathlon: Girls' 13 19 200 M Run Finals
8:55 PM MEDAL PRESENTATION
100 metres class1 girls & boys
Pole Vault Open Boys