College Basketball ESPN3 Schedule; AP Top 25 Games: Jan. 30
MIAMI, FL — No. 23 Florida is among the AP Top 25 ranked teams in college basketball action on Tuesday, Jan. 30, while there are several games listed on the ESPN3 schedule for the day.
The Gators (15-6, 6-2 Southeastern Conference) have traveled to Athens, Georgia, to take on the Bulldogs at the Stegeman Coliseum, with live coverage available on the SEC Network, starting at 7:00 PM ET.
Florida seems to be recovering from the mini early season blip and will enter Tuesday night's contest sitting one game behind No. 11 Auburn in the SEC standings.
In their last outing, the Gators shot 56 percent from 3-pointers to cruise to a comfortable 81-60 victory over Baylor in the Big 12/SEC Challenge on Saturday.
Chris Chiozza made four of those 3-pointers and scored 20 points with six rebounds and six assists in the win.
Georgia (12-8, 3-5 SEC), meanwhile, comes into this contest on a three-game losing streak, and has lost five of the last six overall.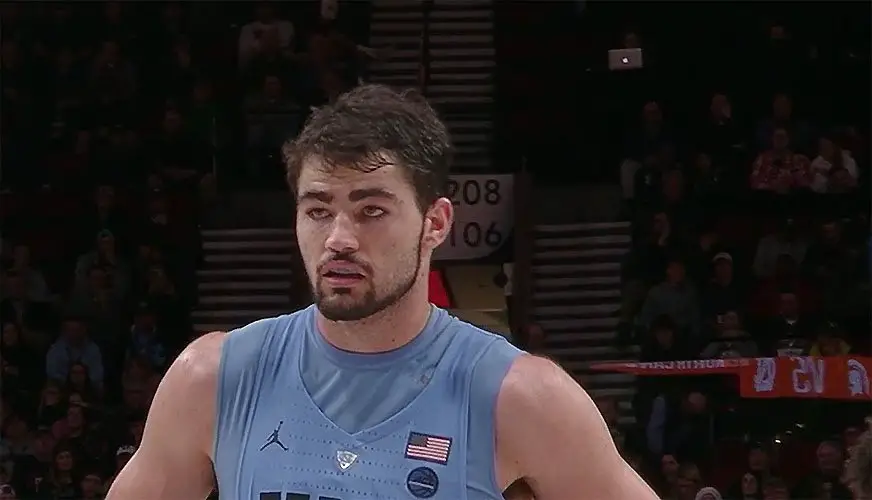 ---
Last time out, the Bulldogs fell to a disappointing 56-51 defeat to Kansas State in the Big 12/SEC Challenge on Saturday with Yante Maten leading the way with 14 points on 6-11 shooting.
Meanwhile, defending national champion North Carolina will be one of the teams in the spotlight on Tuesday night as it seeks to end an unwanted streak.
The No. 19 Tar Heels (16-6, 5-4 Atlantic Coast Conference) have lost two straight games for the second time this season, following defeats to Virginia Tech and N.C. State.
Head coach Roy Williams is hoping for a turnaround when his team visits No. 20 Clemson at Littlejohn Coliseum, but according to ESPN's Basketball Power Index, the Tigers have a 57 percent chance to hand North Carolina a third successive defeat for the since the 2013-14 season.
Elsewhere, Trae Young and No. 12 Oklahoma will entertain Baylor at Lloyd Noble Center in Norman, No. 21 Kentucky, back in the AP Top 25 rankings after a brief absence, welcomes Vanderbilt at Rupp Arena, while No. 6 Xavier takes on St. John's at Carnesecca Arena in Queens, New York.
There are nine games listed on the ESPN3 schedule, including Missouri State against Illinois State and Western Michigan at Eastern Michigan.
Tuesday, January 30th
Basketball
ESPN3 SCHEDULE
7:00 PM Northern Illinois vs. Central Michigan ESPN3
7:00 PM Ball State vs. Toledo ESPN3
7:00 PM Western Michigan vs. Eastern Michigan ESPN3
7:00 PM Ohio vs. Bowling Green ESPN3
7:00 PM Buffalo vs. Kent State ESPN3
7:00 PM Akron vs. Miami (OH) ESPN3
8:00 PM Southern Illinois vs. Drake ESPN3
8:00 PM Illinois State vs. Missouri State ESPN3
8:00 PM Omaha vs. South Dakota State ESPN3
AP TOP 25 SCHEDULE
6:30 PMMassachusetts vs. NO. 22 Rhode Island CBSSN
7:00 PM No. 17 Ohio State vs. Indiana ESPN2 and WatchESPN
7:00 PM No. 20 Clemson vs. No. 19 North Carolina ESPN and WatchESPN
7:00 PM Georgia vs. No. 23 Florida SECN and WatchESPN
8:30 PM St. John's v No. 6 Xavier CBSSN
9:00 PM Ole Miss vs. No. 11 Auburn SECN and WatchESPN
9:00 PM No. 12 12 Oklahoma vs. Baylor ESPN2 and WatchESPN
9:00 PM No. 21 Kentucky vs. Vanderbilt ESPN and WatchESPN