PORTLAND, Ore. – No. 1 Duke and No. 7 Florida will battle in the Motion Bracket PK80 Invitational championship game on Sunday night and you can watch and stream the action live on ESPN and WatchESPN.
Tip-off time for this one is set for 10:30 pm ET at Moda Center in Oregon and fans can expect another early season thriller with the matchup featuring the tournament's best player in Duke's Marvin Bagley III and the highest scoring team in Florida.
Both ball clubs needed extra-time to see off their respective opponents in the semi-finals on Friday night.
The Blue Devils (7-0) rallied from a 16-point deficit to top Texas 85-78 in overtime with talented freshman Marvin Bagley III scoring a career-high 34 points with 15 rebounds to record his fifth double-double of the season.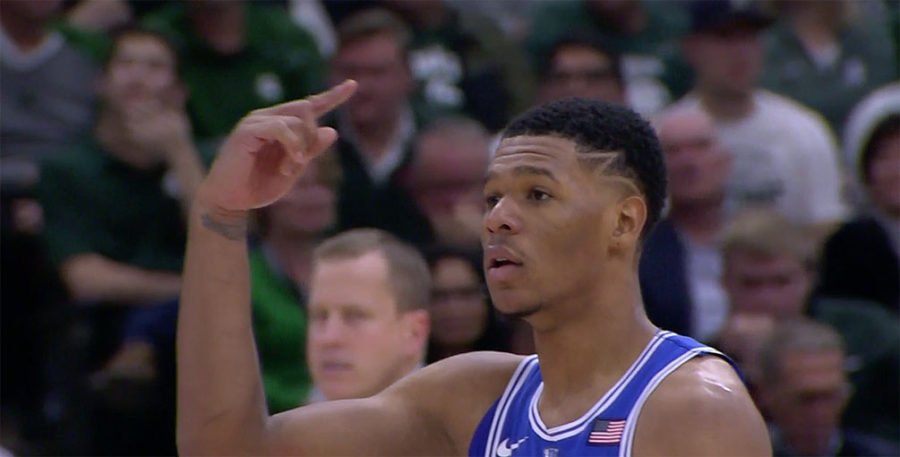 Duke played the closing minutes of the second half and overtime with five freshmen on the court after lone senior and team leader Grayson Allen fouled out with 2:00 left in the 2nd half.
Allen had 12 points with five assists.
Meanwhile, Florida needed double overtime periods to see off a very talented and resilient No. 17 Gonzaga team, 111-105.
Like Duke, Florida is also undefeated this season, having won its opening five games to start the campaign.
Jalen Hudson, who leads the Gators in scoring this term, buried eight 3-pointers in his career-high 35-point performance against the Bulldogs in the semis.
Chris Chiozza hit four of his five 3-point attempts to tally 26 points and also had 10 assists and eight rebounds, while KeVaughn Allen added 23 points, including 11 from the free throw line for Florida in the win.
What a game. Watch the highlights from last night's double-OT win @pkinvitational #Chomptown #GatorsWin pic.twitter.com/WMfVvIclsj

— Gators Men's Basketball (@GatorsMBK) November 25, 2017
As for the head-to-head battles between Duke and Florida, the Blue Devils have a 13-4 all-time record against the Gators.
Sunday's PK80 invitational clash will see the two programs facing off for the second year in a row after Duke won 84-74 in the 2016 Jimmy V Classic last season.