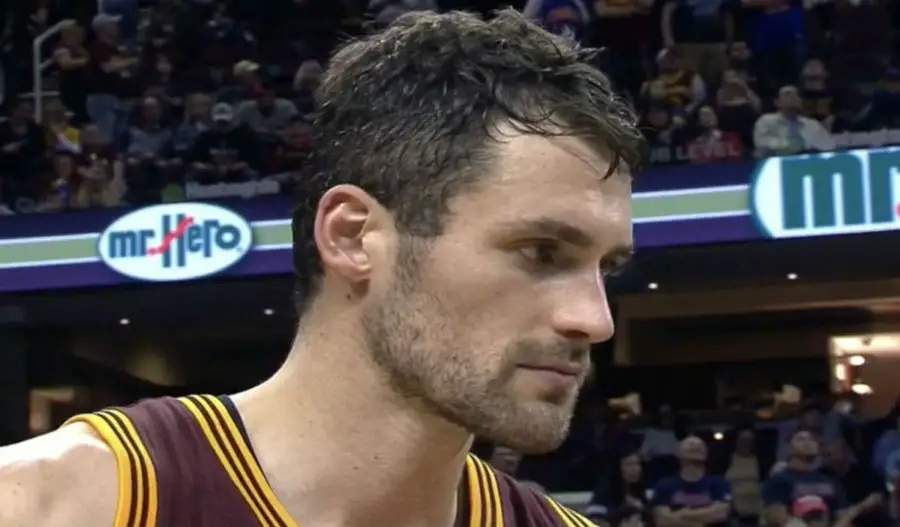 Cleveland Cavaliers Eased To Preseason Win In Opener
CLEVELAND, Ohio, Sporting Alert – Kevin Love played 15 minutes and scored two points, but the Cleveland Cavaliers easily defeated Buenos Aires San Lorenzo in their preseason opener on Monday.
Love, who is working his way back to fitness, after withdrawing the from Team USA squad before the World Cup in China last month, went 1 of 5 from the field, including 0 of 3 from long range, while grabbing five rebounds in the victory.
Jordan Clarkson tallied a team-high 17 points to lead the way for Cleveland with Kevin Porter Jr. adding 14 points and Larry Nance Jr. supporting with 15. 
Tristan Thompson recorded a double-double with 14 points and 10 rebounds and Cedi Osman finished with 12 points, five assists and five steals for the Cavaliers, who shot 51.7 percent on 46 of 89 shooting from the field.
Esteban Batista had 20 points and five rebounds off the bench to lead San Lorenzo.
Dar Tucker ended with 17 points, Facundo Pinero finished with 16 points and five rebounds, Luciano Gonzalez scored 14 points and Justin Wiliams grabbed 11 rebounds with three blocks in the defeat for the visitors.
The Cleveland Cavaliers, who scored 43 points in the second quarter, led 64-53 at halftime.